GRAB YOUR Game-Based Solution And Turn Your Struggles into Strengths with the power of 3-minute games.
& Some Epic Gamechanger Swag!)
Your Dog-Owning Dream Realised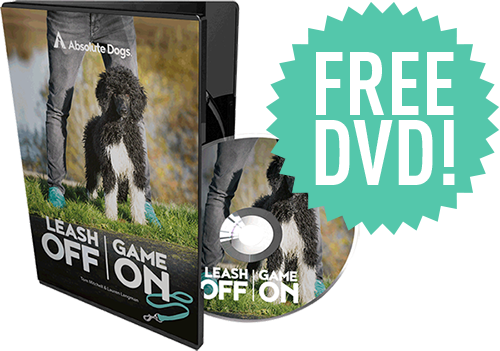 TRAIN YOUR DOG TO LISTEN ON WALKS
Whether your dog pulls on the lead, lacks a recall or just doesn't focus – There's a game for that!
"There's a Game
For That!"
That's what the Gamechangers across the world scream when they encounter a struggle with their dog!
Barking? There's a Game For That!
Pulling on Lead? There's a Game For That!
Not Coming Back when Called? There's a Game For That!
Reactivity? There's a Game For That!
There are many 3-minute games for every struggle! Tom & Lauren have packaged the games that work for struggles into DVD, book and course solutions that have transformed tens of thousands of dogs across the world.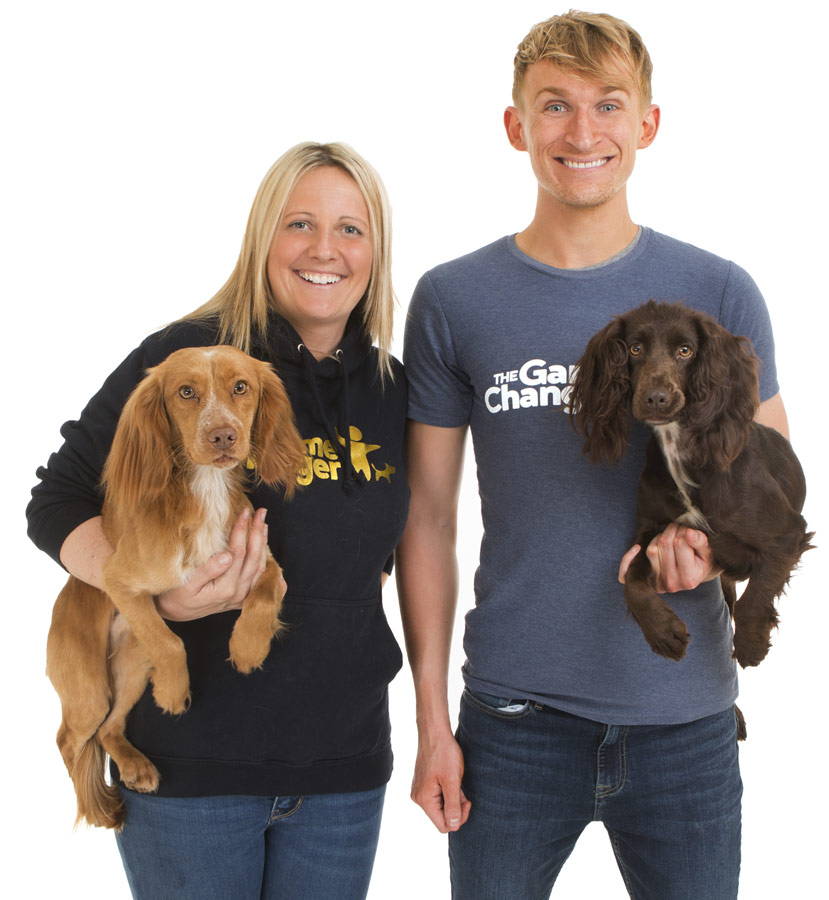 "There's a DVD
For That!"
A DVD for every struggle from the Naughty but Nice DVD that has transformed reactive dogs into bombproof dogs across the world to teaching a rock solid recall to stopping your dog from jumping up at your guests, "there's a DVD solution for that!"


Be a Gamechanger
For Your Dog!
How To Be A C
oncept Trainer
By Tom Mitchell
The Best-selling book How to be a Concept Trainer is effectively the Gamechanger bible. Games teach concepts and shape your dog's personality. If you were looking for the instruction manual for your dog and their struggle, this is it!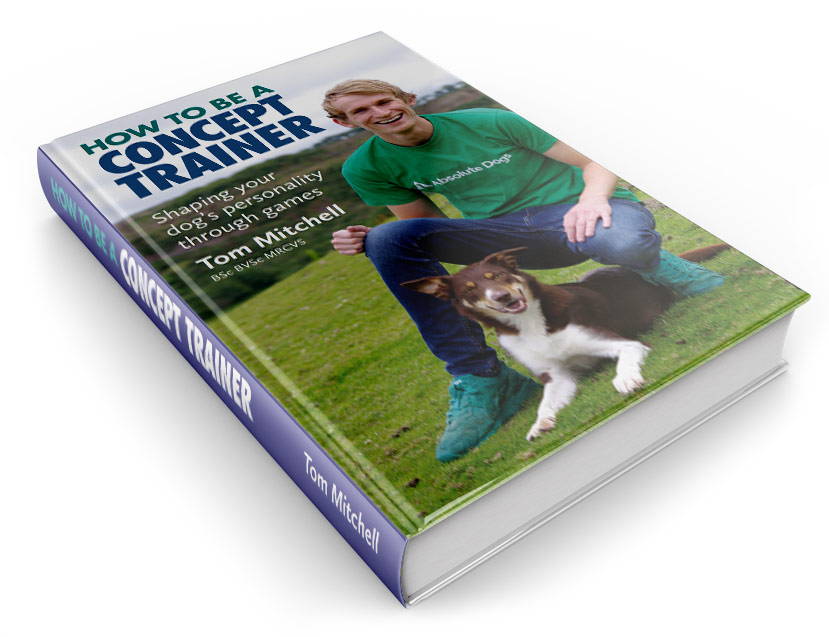 "There's a Course
For That!"
"There's a Course
For That!"
Transformation Evolves with a Great Learning Environment!

Games, Games and More Games

Games teach concepts and concepts shape the way your dog makes choices. Your dog responds to things and goes through life! Forget the "commands" and boring repetitions – it's time for games!
Your dog's learning is one piece of the puzzle, yours makes up the rest! Knowing how to respond to situations and structure your dog's day gives confidence and BOOSTS your dog's learning!

Achieving transformation with your dog will be a rollercoaster, the Gamechanger community is the safest place in the dog world for celebration, support and crazy cool knowledge!

Input from Tom & Lauren and their team means that for every struggle "There's a Game for That!" And a whole line of people that have transformed that struggle into a strength to show you it's possible!

Training with Lauren and Tom at Absolute Dogs has given Charlotte confidence and knowledge about how to manage any situation and, most importantly, how her dog has learnt to cope with situations through training games.